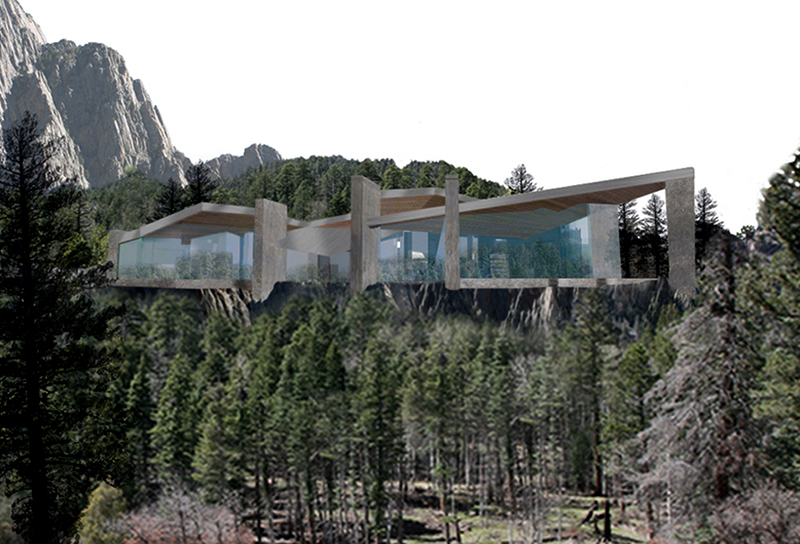 CORKINS LODGE
Brazos, New Mexico
2012
Located at the base of the Brazos Cliffs overlooking the Brazos River in Northern New Mexico, the high mountain forested site foregrounds quartzite cliffs. Located along the cliff edge the cabin's suspended vantage point hovers with mature Douglas fir and Ponderosa pine trees with the river rushing far below. In its materiality, the cabin diagrams a visceral vocabulary of the primitive wilderness as it marks the threshold of the sculpted cliff band to the valley below.
The cabin joins the wilderness in the realm of the senses. The texture of the rugged ground plane, high altitude light, the rush of the Brazos River, and the vanilla scent of Fir and Ponderosa Pine weave through the site. Large planes of glass calibrate distant views up the river valley while more intimately scaled apertures aim toward the grand Brazos Cliffs. The suspended living areas of the cabin anchored deeply into the cliff side engage immediately adjacent crystalline lava formations. The structure evokes intimate security from the vertiginous pitch.
Trees from the site, milled locally, yield a rough sawn timber shell, which imprints internally. The cabins concrete is also formed with the rough sawn timbers mirroring the tactile surface of the wood. Entry, kitchen, dining, living and the external terrace response to the cliff edge as they transition from the public to private realm. Entering from the east into public living spaces the cabin transitions to bedroom spaces to the west with the cantilevered master suite at the end.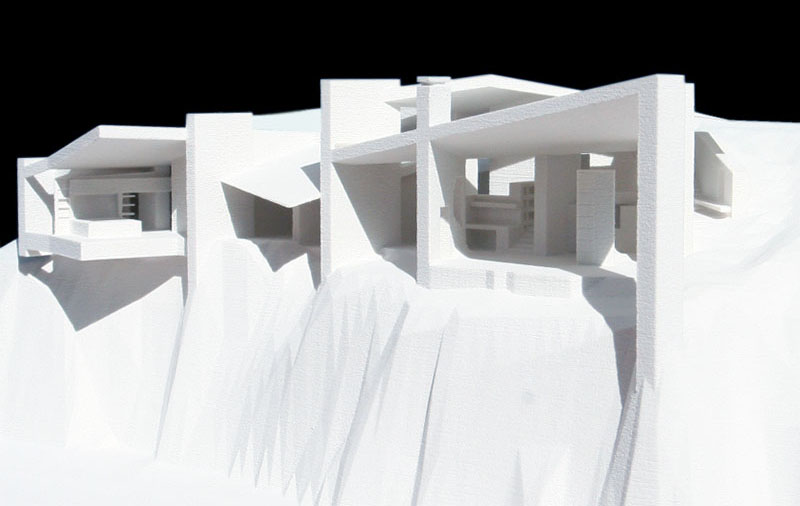 Cliff House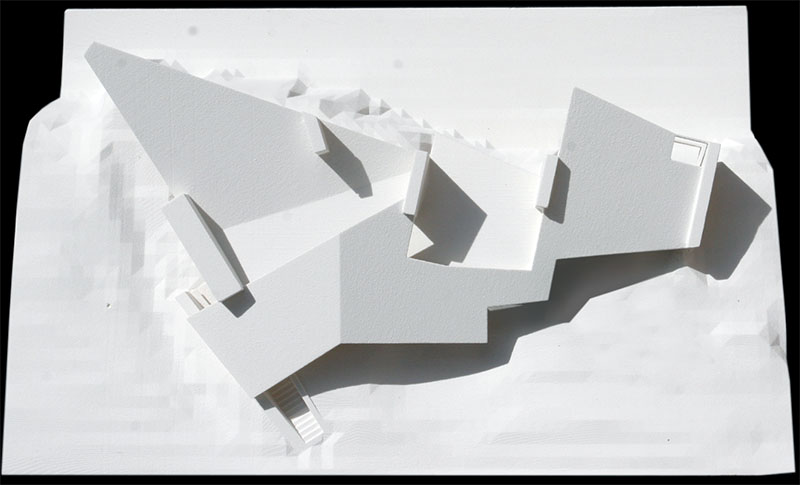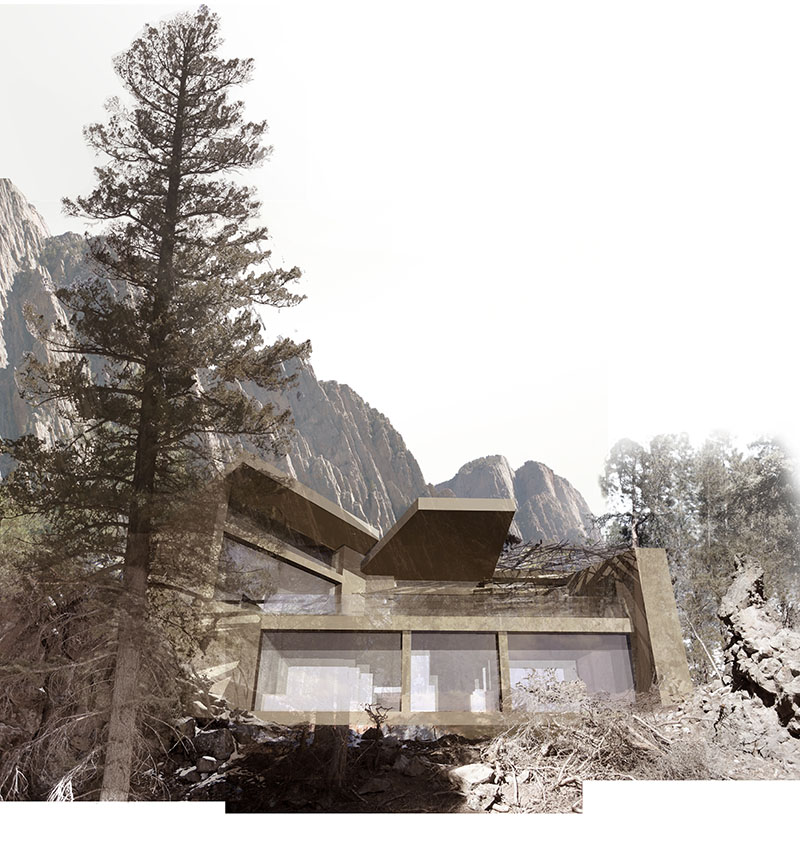 Basalt Cabin