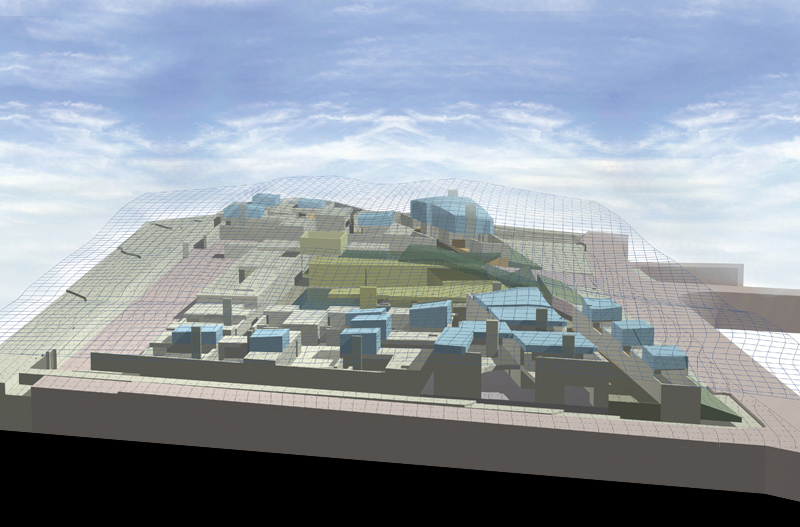 INN AT THE FRENCH LAUNDRY
Yountville, California
2012
The Inn at the French Laundry will be a natural extension to the world-renowned restaurant established by Chef Thomas Keller. The project is a conceptual and literal fusion of architecture and culinary arts that establishes a landscape of transformation and relaxation. Culinary terms like 'amplification' and 'distillation' are deployed to make spaces that are rooted in their landscape, yet cinematic in experience. Like the 'coursing' one partakes in at the restaurant, the Inn will maximize the potential for experiential courses beyond dining.
Material finishes include compacted earth, translucent and colored glass, oak, concrete, Corten steel and stainless steel.
20 idiosyncratic rooms - each with a mirror outdoor room, combine with dining/lounging spaces, spa, and gardens to create a continuous fabric of walls. Like the larger landscape of Napa Valley, the project is a microcosm of dense rich landscapes.
In collaboration with Predock_Frane Architects