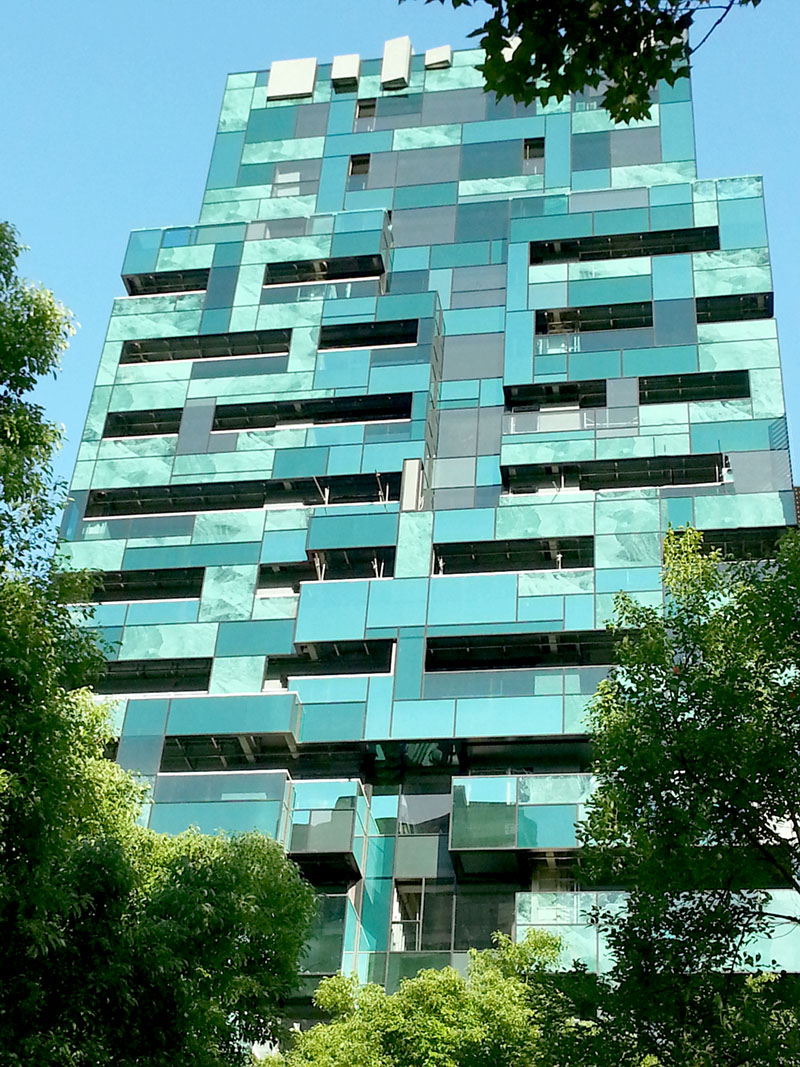 JUT JADE CASCASDE
Taipei, Taiwan
2014
Along Taiwan's winding east coast rocky jungle encrusted mountains drop precipitously into the Pacific Ocean forming a talus at their base. Waterfalls surge from the talus creating sheets of mist over the sheer vertical cliffs dropping into the sea. Jade cascade reflects this iconic landscape in the dense urban Zhongshan district of central Taipei City.
This mixed-use luxury residential high-rise builds from the street with a granite talus at its base and aspires to the sky with a translucent stone and glass tower. Water sheets over stone and pools at ground level buffering street noise. Apertures in the base expose a quarry-like lobby entrance and street level retail.
Balconies wrapped in translucent stone and glass act as a second skin. This second skin regulates temperatures by reducing heat gain making the building more energy efficient. The skin directs views to the city and to the surrounding mountains while curtailing views to foreground buildings - establishing a sense of privacy and a connection to nature for the urban residents.
Residents can enter this urban oasis by car though a landscaped passage away from the busy street. Green walls shroud adjacent buildings creating private drop-off and gathering area for the residents. A lively and flexible roof terrace at the peak of the mountain features a reflecting pool, green vine covered trellises and group seating areas.