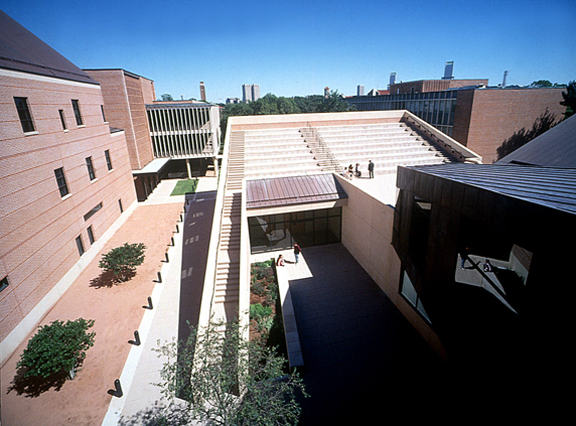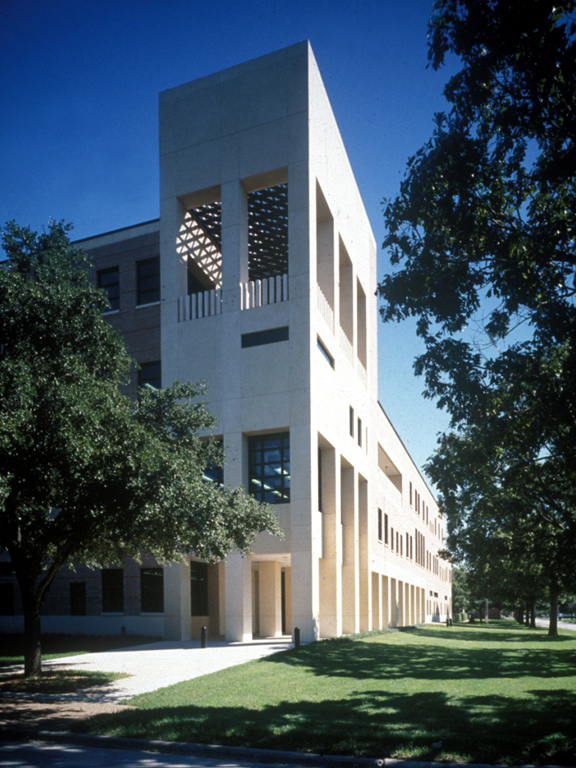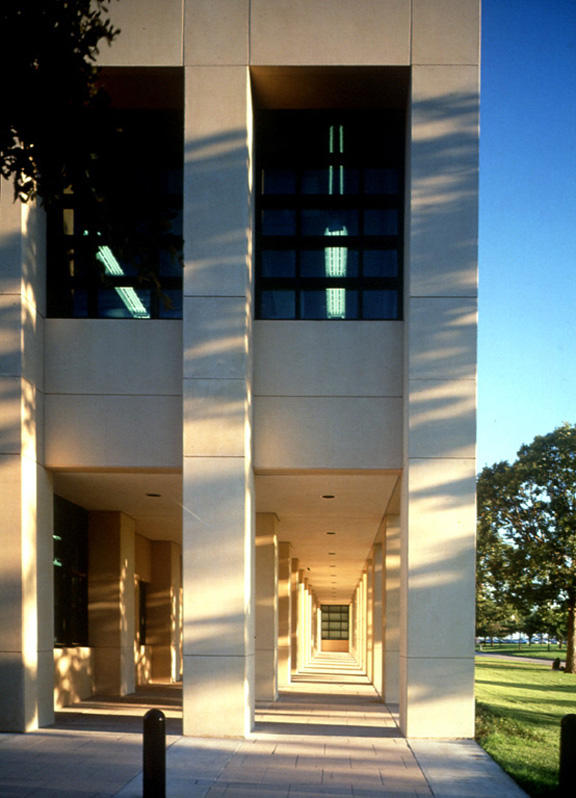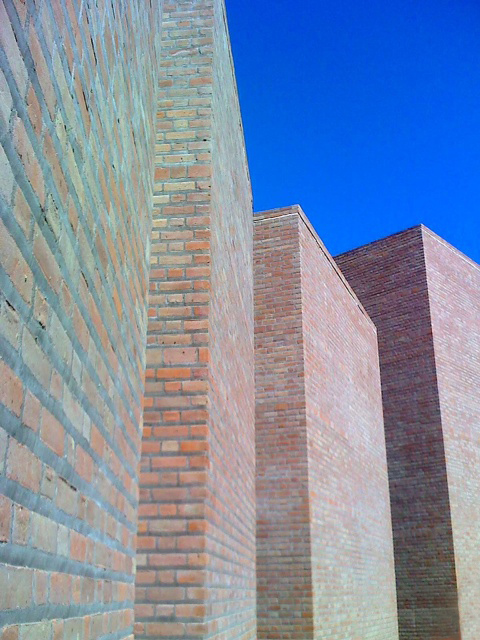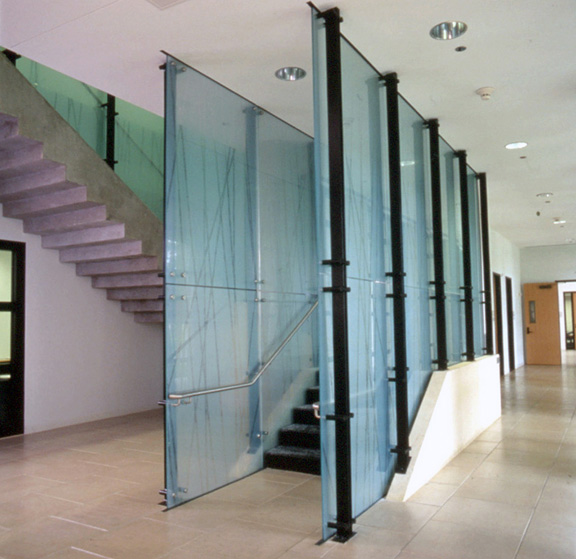 Center for Nanoscale Science and Technology
Rice University, Houston, Texas
1997

Situated at one of the busiest entrances to the campus, the Rice University Chemistry/Nanotechnology Building embodies the interaction between the traditional, formalistic architectural and educational context of the Rice campus, and the forward-looking, dynamic goals of the Rice Nanotechnology Initiative.
Against the backdrop of brick and limestone buildings, the Chemistry/Nanotechnology Building creates an informal, open, and inviting facility for cutting-edge exploration. The "exterior" of the building respects the unique historical and physical context of the campus, while the "interior" courtyard expresses the multi-disciplinary nature and esoteric investigations which take place within the building. Closely nestled amidst the science buildings of the north campus, the Chemistry/Nano-technology building provides a spatial and temporal link between the tradition of building on the Rice campus, and the future expansion to the west.
The inner courtyard, the private domain of the building, results from the spiraling form of the structure, protecting the occupants from the wind and driving Houston rain, while directing light and views into all of the spaces. The spiraling courtyard also serves the purpose of drawing visitors, students and faculty into the heart of the complex, the Nanotechnology Instrumentation Facility, the home of the Initiatives most exotic hardware and most advanced research.


Despite the stringent requirements of laboratory layout and service, the Chemistry/Nanotechnology Building fosters interdisciplinary investigation: circulation "nodes" provide places for colleagues to step aside and discuss ideas; visual and sectional cuts through the building provide views into "fishbowl" areas so that visitors and undergraduates may see highly sophisticated equipment in use; interior and exterior gathering spaces give a framework, not only for the social vitality of the building, but also as an extended means for fostering and developing the necessary interaction to keep the Nanotechnology Initiative alive.

In association with Executive Architect Brooks/Collier.