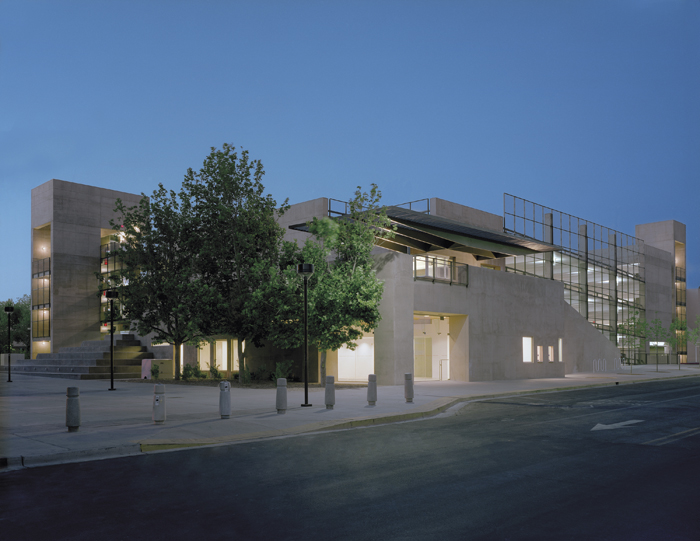 UNM CORNELL PARKING STRUCTURE
Albuquerque, New Mexico
2003
The Cornell Parking Structure is located near the heart of the campus along the primary pedestrian entry, Cornell Mall. The 400-vehicle parking structure replaces two smaller surface lots and relocates the visitor center to a prominent location on campus.
The Cornell Visitor Center, terraced coffee shop/cafe and outdoor ampitheater greet patrons on the western side of the parking structure. This side of the parking structure was designed to activate the Cornell mall, creating a Gateway into the campus. The bleachers include power connections that allow vendors to set up their stands, as well as allowing the temporary installation of light and sound systems to be used in outdoor theatrical performances.
Taking its inspiration from early New Mexico vernacular architecture, the parking structure is built of cast-in-place concrete, a modern version of adobe and rammed earth. The massing and color of the building exterior relates directly to the stepped forms and the earth-colored stucco that define and bring cohesion to the UNM campus.