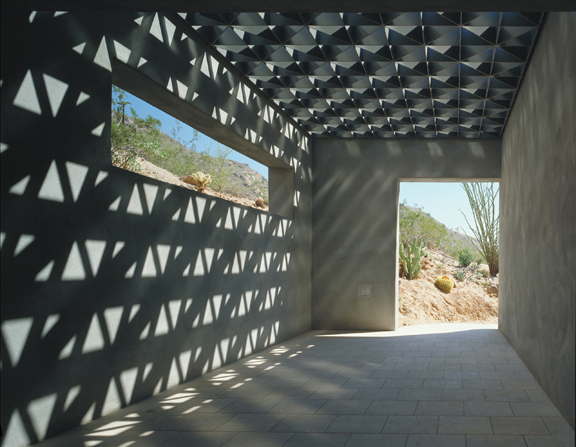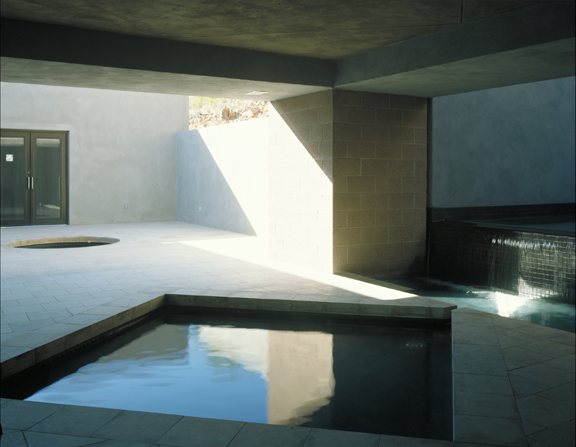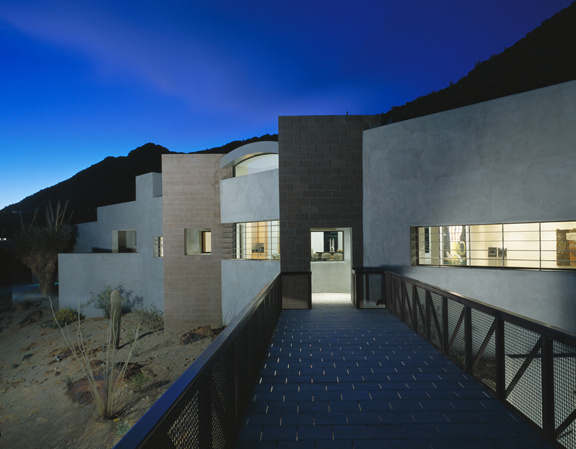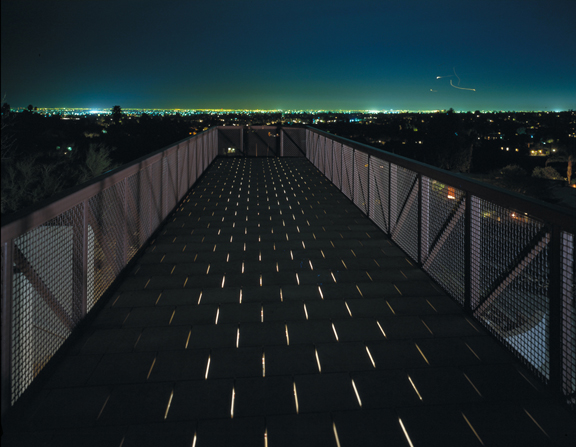 The Zuber House
Paradise Valley, Arizona
1989

Poised on the face of a mountain in Paradise Valley, Arizona, the Zuber House attains a dynamic equilibrium through the studied juxtaposition of its two houses. The north-south 'house,' an outcrop of split-faced block, anchors the building to the hillside. Within it, water flows away from the mountain via a waterfall, silent pool, and finally, a circular terminus at the entry gallery. Isolated above the water realm, the master bedroom suite becomes both private inner sanctum and control tower. Framed views into the Upper Pool and the Gallery, out to Camelback Mountain, Scottsdale, and Phoenix enhance that duality.


The counterbalancing east-west 'house,' a stuccoed piece held in place by the forward tower arms of the anchoring north-south element, forms the major building façade and houses the public area of the residence – visitor entry, living, guest room, kitchen, dining, garage. The skeletal bridge acts as a gateway for approaching visitors and extends the living area to a focused viewing platform. From this vantage point one has an uninterrupted panorama of nature's diurnal and seasonal dramas over the Phoenix skyline.