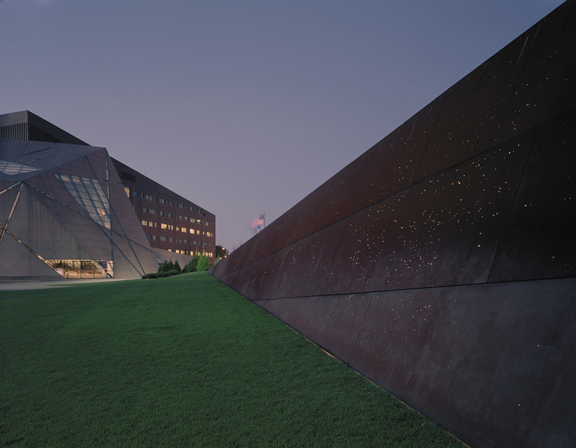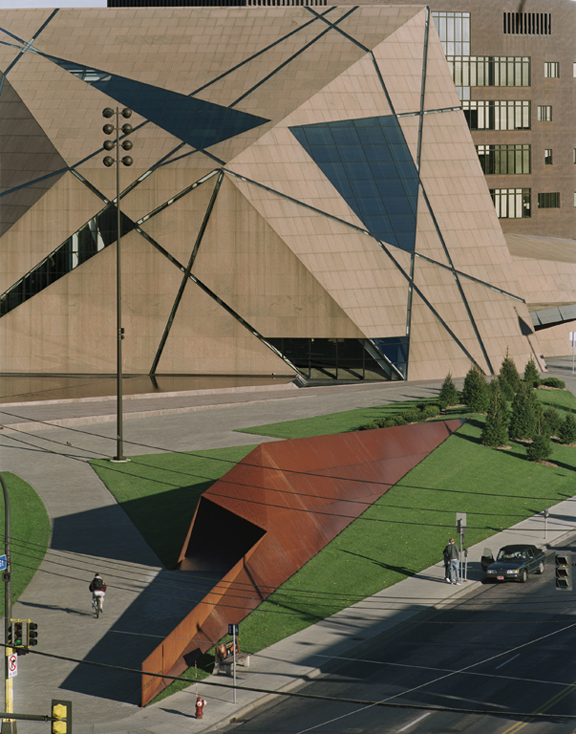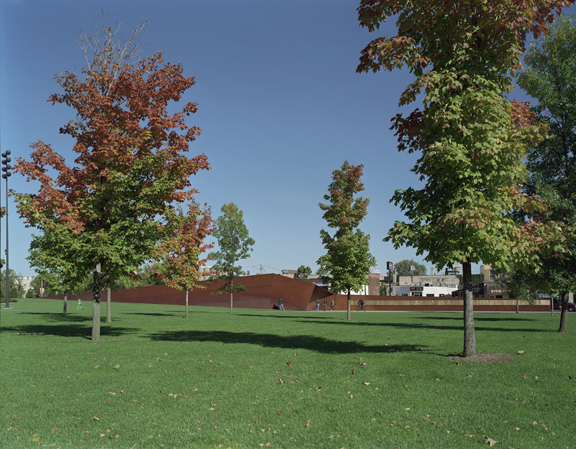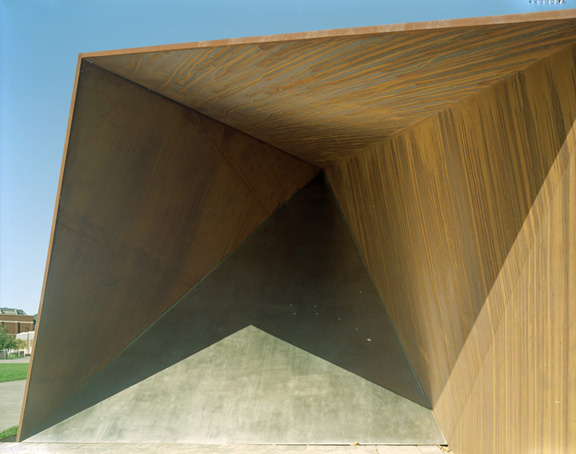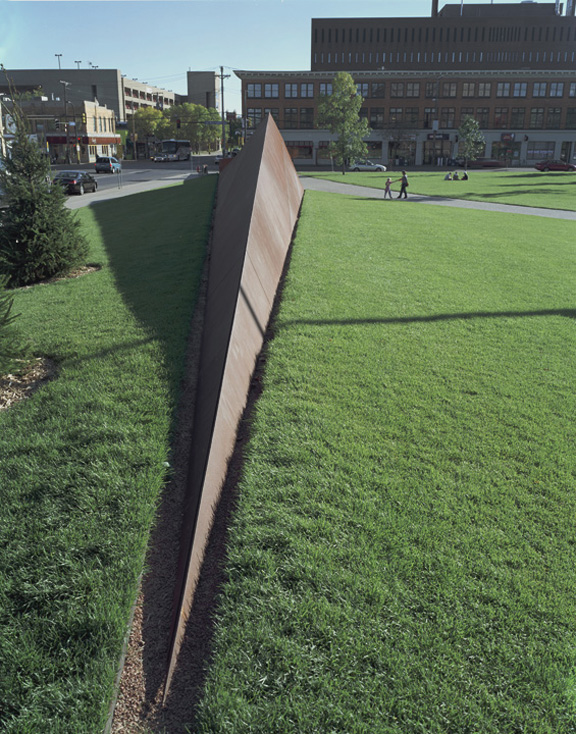 Minnesota Gateway Landmark
Collaboration between sculptor Constance DeJong and Antoine Predock Architect
Minneapolis, Minnesota
2005/2006
Planets, stars, in fact all cosmological phenomena visible to the unaided eye in the night sky, are hidden from view in the light of day. Within the monument focused at the day chamber, one is presented with an inversion of the day's light into stellar constellations. The sun rays, cast upon the overhead Cor-Ten plane, are focused through perforations and form points of light that reproduce and refract the day sky as it appeared on the founding date of the University. This date, February 25, 1851, is contained within the context of a historic human scale and through the expression of the monument's design, is drawn into the vast scale of celestial time. The position of the represented constellations and its animate nature derives from the sun's path over the course of the day.
The pattern mapped on the chamber's lid duplicates the founding date's sky at noon, 45º 7' N, 93º 38' W at 830' above sea level. Aligned to the sun's position, the chamber orients itself to the local Meridian and its peak with the sky's Zenith, the stars' Magnitude varying from 12 to –2.
As day becomes night, the exterior Cor-Ten planes project the night sky of the founding date using lighting from within the structure. The West and East Blades juxtapose the night sky of the founding date with the present sky, acknowledging the University of Minnesota's inception and continuing vitality as an institution of learning. While the Magnitude of the constellations along the blade is slightly greater than that of the vision of the unaided eye, -2 to 6.5, the Milky Way reaches to Magnitudes of 12. Each blade revolves 180º within its planar surface, from Meridian to Meridian, with a maximum local Altitude of 20º, allowing the gaze to change on approach as if to realign with time past.
http://www.constancedejong.com