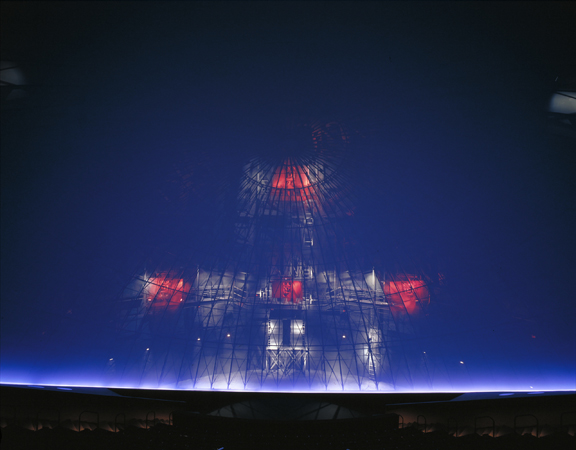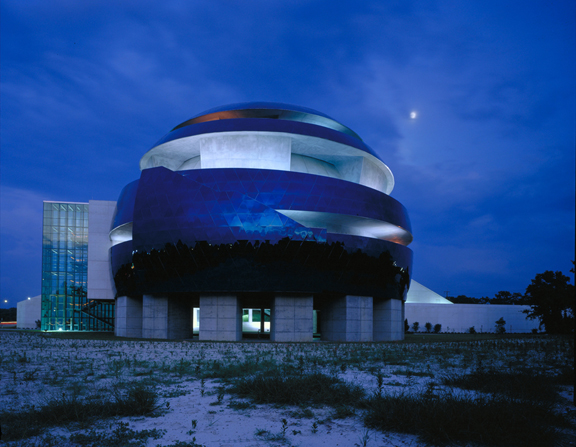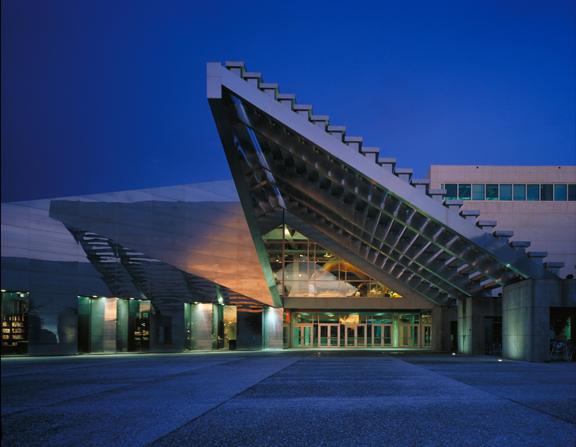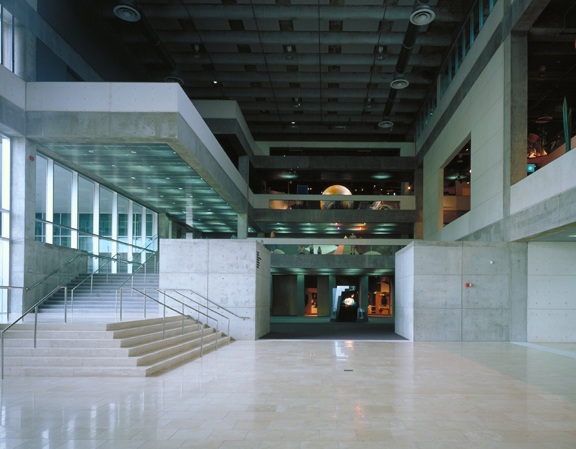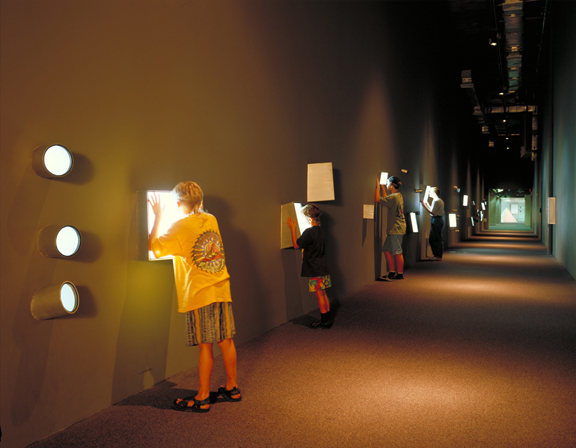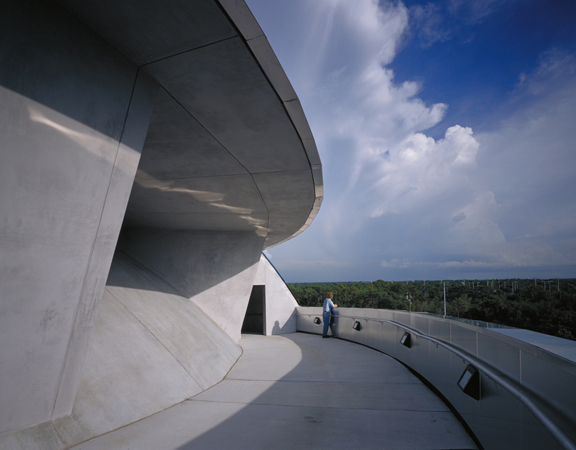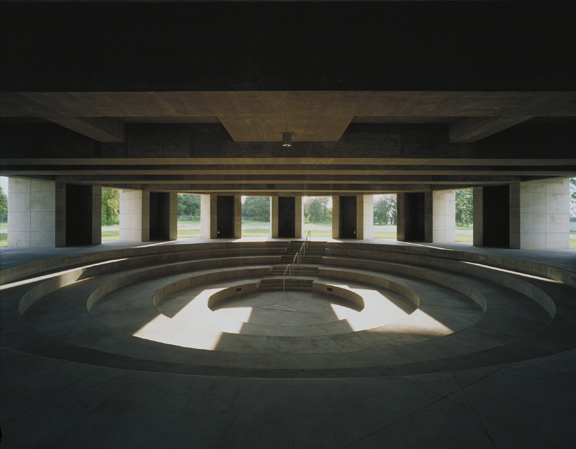 Museum of Science and Industry
Tampa, Florida
1995

Completed in 1995, the spherical theater, with its form clutching the earth, becomes the key organizing element of the entire facility and of the site. The building's program is made up of major exhibition spaces, an Omnimax Theater, a public library, education areas, offices and support zones. Piers stretch to an existing facility and to the wetlands to the south, creating an anchor for the site, unifying the assemblage of new and existing buildings.

Visitors enter from the heavily trafficked Fowler Avenue and are first struck by the shimmering blue sphere of the theater - its mirrored blue skin evoking the waters and sky of Tampa Bay. The entry to the site is marked by a glowing glass beacon (doubling as a vertical circulation stairway), which guides the visitor under and through the building, allowing glimpses into the four-story lobby and exhibition spaces. After parking visitors gather along edges of the 'Florida Biomes' footpath — the facility's first exhibit. This path becomes an experiential journey through several Florida Biomes from the low marshlands to the higher and drier, Live-oak hummock and to a butterfly pavilion near the museum's front door.

A series of truncated 'legs' that define an outdoor-adventure courtyard penetrate the building and lead the visitor into the lobby. Views of the blue dome through the lobby to the west and the reappearance of its piers lead the visitor beyond and into the four-story lobby where the nested exhibition levels are encountered. These overlapping levels allow exhibition space to flow easily up through the facility culminating with the Ominimax Theater.