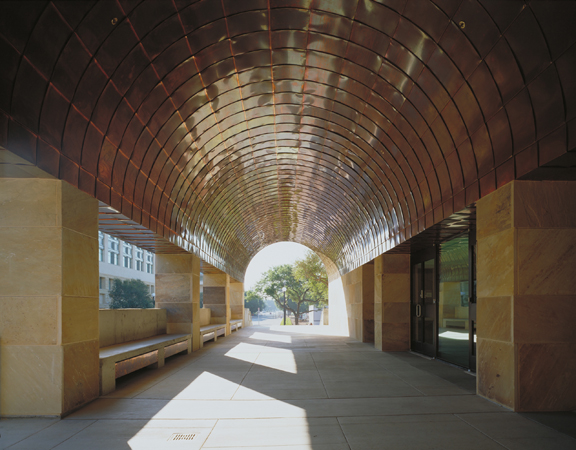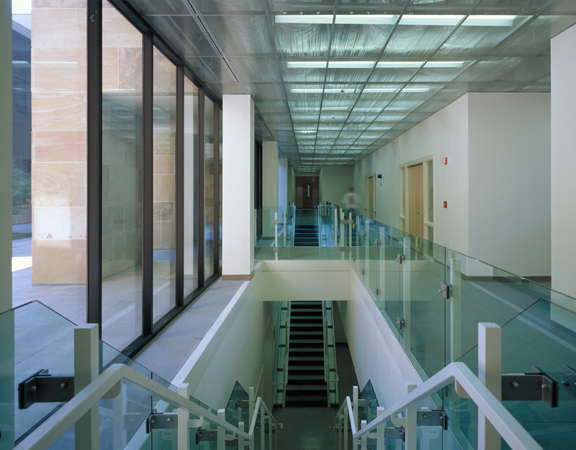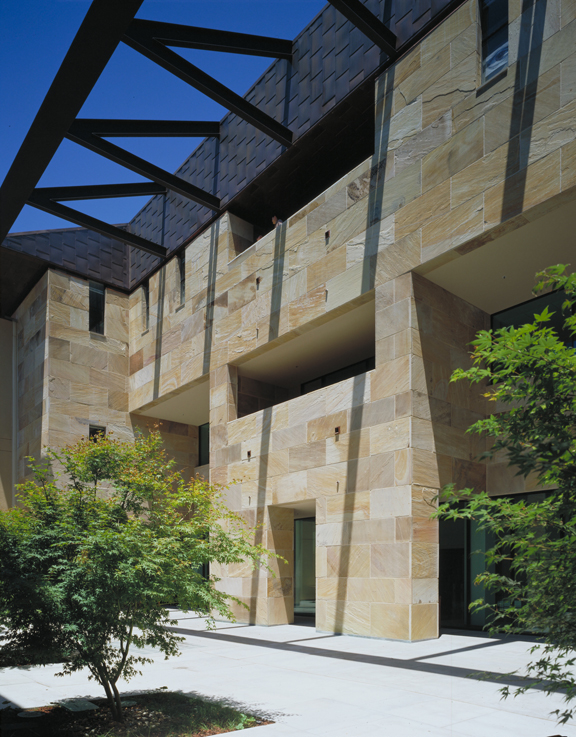 Center for Integrated Systems
Stanford University, Palo Alto, California
1996


The Center for Integrated Systems, sited on a prominent pedestrian mall that is defined by one of the University's major axes, acts as a mediator for the diverse academic and architectural conditions that exist on one of the world's pre-eminent universities. The building provides exceptional working spaces for individual research that are interspersed with informal meeting areas that encourage group interaction. Furthermore, the architecture relates the building to the campus environment by reinterpreting the architectural qualities of the campus. Consequently, the center has an identifiably academic presence while maintaining a contemporary character concurrent with the cutting edge research occurring within.
The entrance is marked with a copper-clad concrete vault that immediately provides a clear view to the open courtyard beyond. The generous lobby space is a likely meeting area for students, professors, and the public. The courtyard is actually a widening of an existing condition. This both gives the space an important community presence, and centralizes the building, allowing light in and a view out. In the lobby, a stair, offset from the strong orthogonal nature of the building leads to the very different, more individualized working areas where extremely advanced computer chip technology is being explored. However, these areas, and abundant office space for faculty and students, are all easily accessible to informal interactive spaces. As some of the best ideas are discovered after the chance encounter with a colleague, we believe the Center for Integrated Systems will create a community of scientific inquiry that will result in cooperative advancement in the field of computer technology.