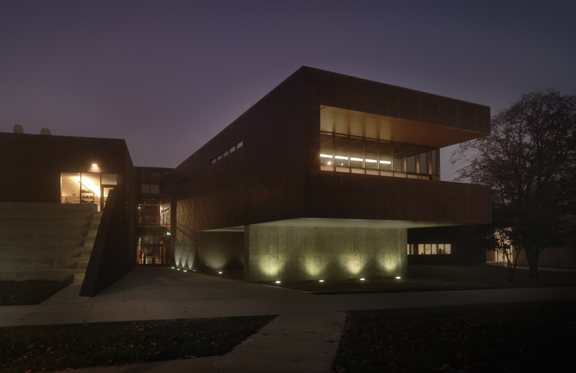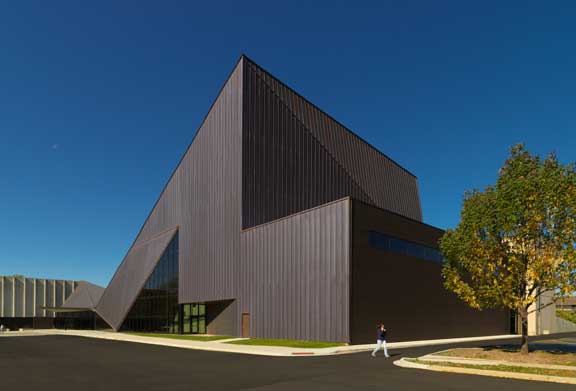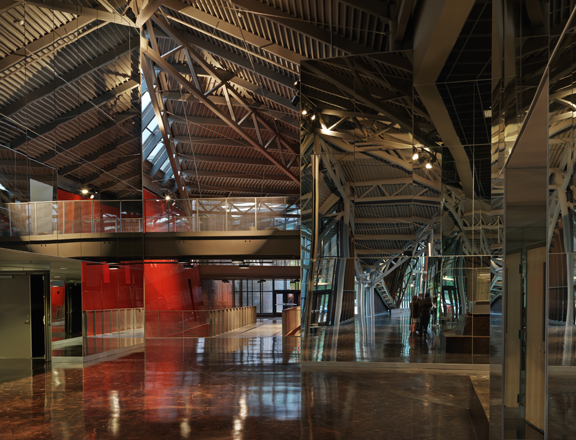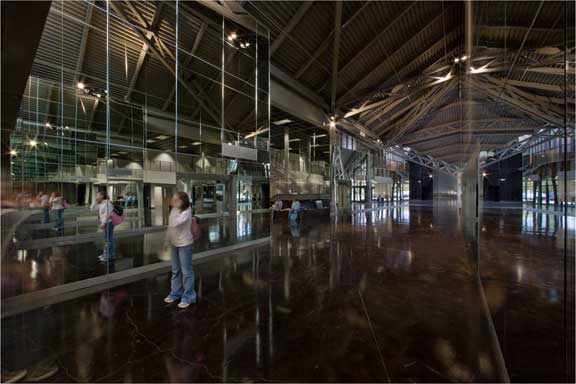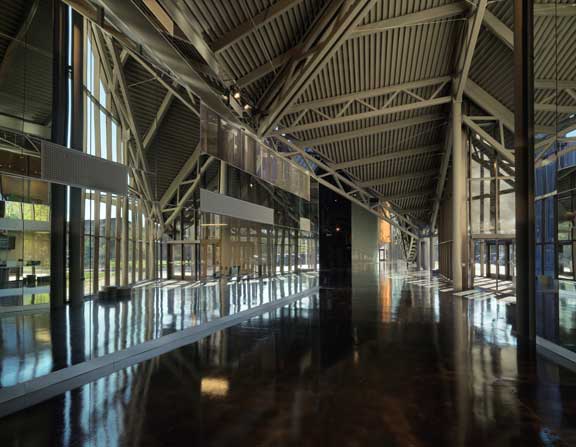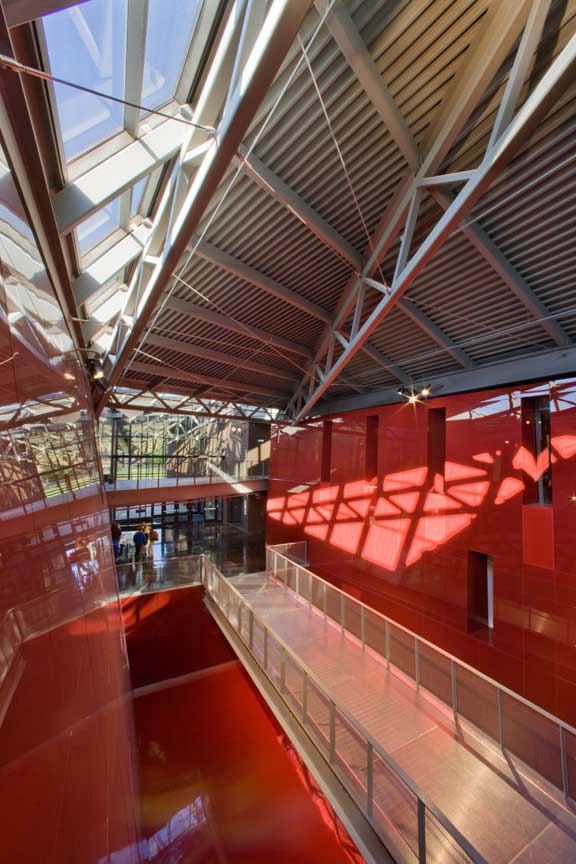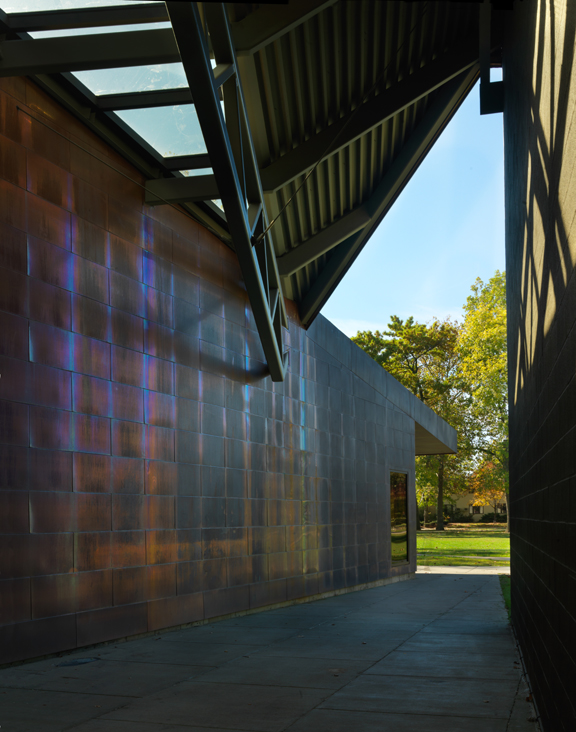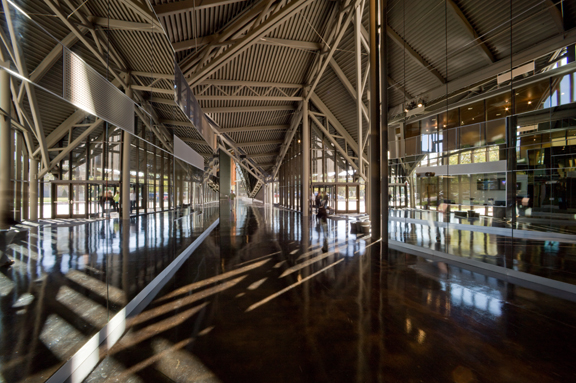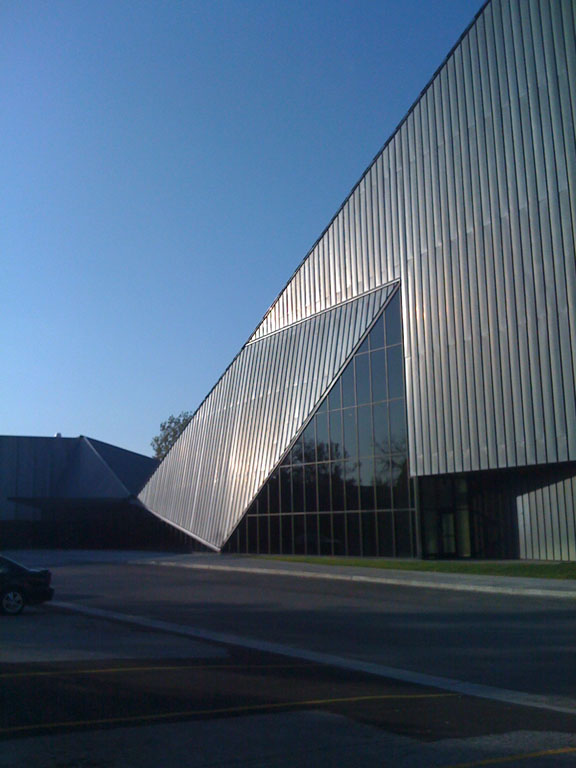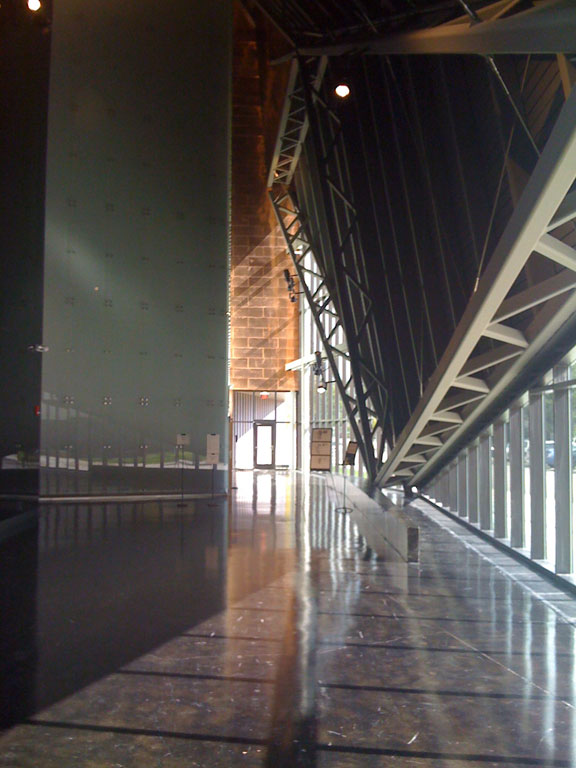 Doudna Fine Arts Center
Charleston, Illinois
2000/2009
Amidst the fields of soy bean, corn, and alfalfa, Eastern Illinois University emerges; and, at the core of the campus, one finds the site for the renovated and expanded Doudna Fine Arts Center.
The crystalline formation that crosses 7th Street at Hayes Street is a new arrival point and gateway that both unifies the arts and reaches out to the community. A place of celebration and encounter, the crystalline formation is the public concourse for the Doudna Fine Arts Center. The concourse sequentially evolves, folds, and merges one moment to another as classes, exhibits, critiques, rehearsals, performances, and concerts spontaneously interact.
Sharing a concourse address, the College of Arts and Humanities and its Music, Theatre, and Art Departments will inhabit the renovated and expanded facility. The program includes: a new Proscenium Theatre, Studio Theatre, Lecture Hall, The School of Music, Art Studios, Theatre Shops, Faculty Offices; a renovated Concert Hall, Recital Hall, and auxiliary functions. Concourse tributary routes lead to communal/nodal points: critique galleries, studios, shops, and laboratories. Carved out of the building masses are performance courtyards, ceramics yards, sculpture gardens, and a terraced deck. Internally, bridges and catwalks connect and cross-pollinate the individual departments.
Similar to the grain elevators and silos found throughout the Midwest, the copper-clad Proscenium Theatre punctuates the endless horizon. Other building masses are grounded, finished in stained brick masonry and pre-cast concrete. Enveloped in facets of colored, reflective, and clear glass, the experience of the concourse evokes the feeling of inhabiting a chandelier.