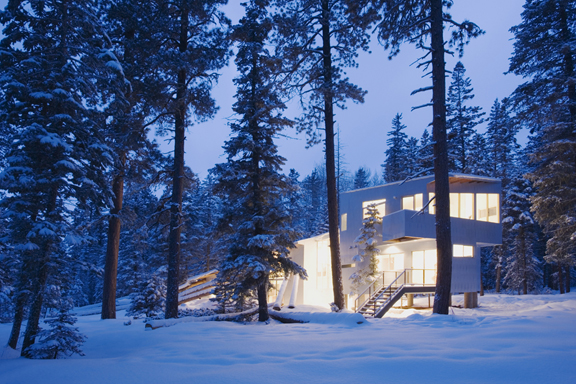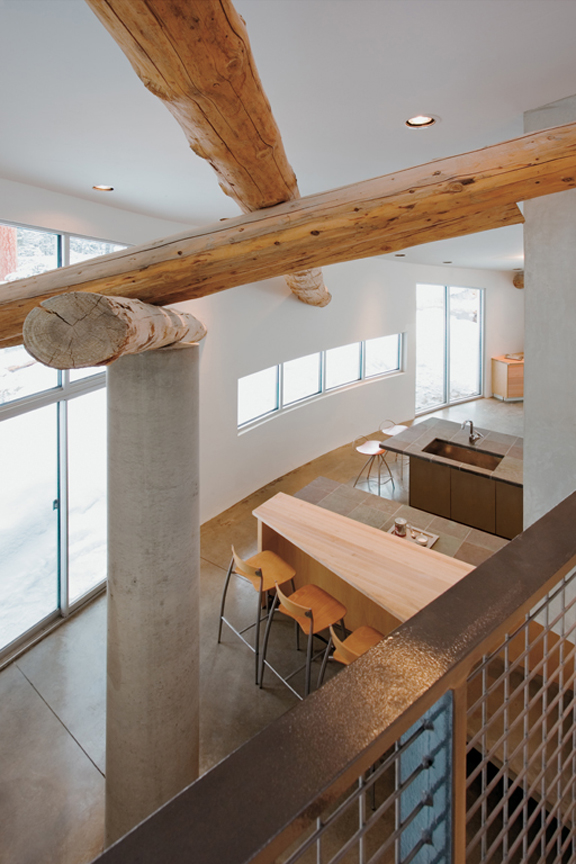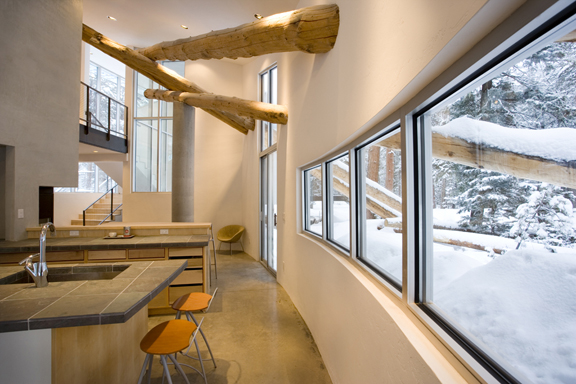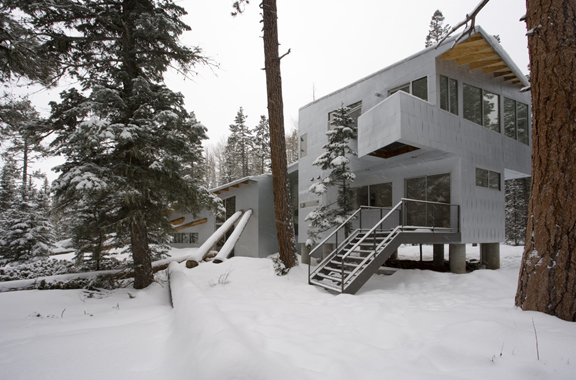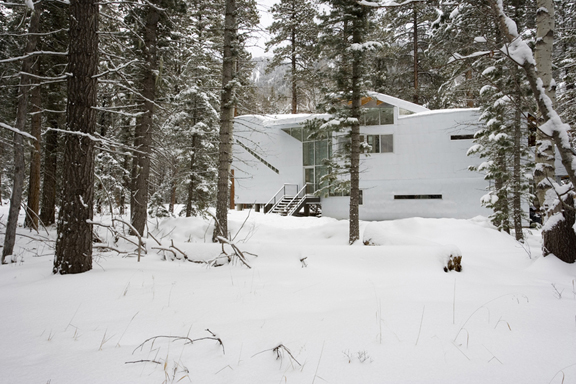 Logjam House
for Miriam, Chuck, and Franny
Rio Blanco, Colorado



Located at the remote northeastern end of the Rio Blanco River Basin, a high mountain area traditionally occupied by farms and ranches, the site is defined by surrounding peaks and alpine vegetation. The location of the house on the site was chosen for its spectacular grove of mature Ponderosa Pine trees. The straight, thick trunks form a sheltered space and provide the impetus for the design of the house. Projecting into the future, we envisioned the grove as fallen, forming an entwined, sheltering accumulation of logs. The house is thus formed from a symbolic warping of time in which the decomposed grove produces new life.
Intended as a retreat for the client, the house manifests the shelter of the grove in the realm of the senses. The texture of the ground cover, sunshine, the sound of the Rio Blanco and the vanilla scent of the pine trees weave through the house. Large planes of glass allow for a constantly changing view of pines and aspen groves as one moves through the house. The trees of the grove frame the grander, distant views of mountain peaks, creating more controlled vignettes of the alpine surroundings. Exterior walls in the master bedroom and workroom retract, transforming the rooms into enlarged, floating decks. Defined outdoor spaces skirt the southern and eastern sides of the house, allowing for outdoor activities to follow the sun along its path. The kitchen, dining and living spaces are one contiguous double height space. A guest bedroom and workroom overlook them. The private spaces of the house are reached via glazed catwalk. As one walks along this path, the house dematerializes briefly between the public and private volumes. The master bedroom is high and close to the pine trees, as though it were a tree house. Downstairs, the child's room is playful and open; with a private play/camp deck built around one of the largest trees in the grove.
In association with Jon Anderson Architect